Places To Eat and Drink in Ubud
Bali is one of the top vacation destinations in the world in terms of the variety and quality of food and drink on offer. For a tiny tropical island the class and selection of dining choices in Bali is impressive. Only in major capital cities in Asia like Singapore, Hong Kong and Bangkok could you find something to rival the wide array of types and styles of foods. There are so many wonderful options a visitor can be overwhelmed. If you are not aware of the possibilities one could easily miss out.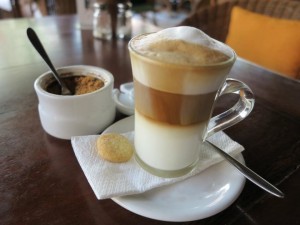 The constant increase in visitors to Bali and the growing expatriate community have assured continual development of the food industry. People from all over the world who live and vacation in Bali expect to have a quality, satisfying culinary experience and, therefore, the amount of restaurants and the items they offer is substantial. Of course, the South portion of Bali, especially Seminyak, Nusa Dua and other locations have garnered the most acclaim, but places to eat and drink in Ubud are also incredibly popular and successful. In fact, for what it's worth, seven of the top thirty restaurants in Bali (according to Tripadvisor) are located in Ubud.
Check this out: http://www.tripadvisor.com/Restaurants-g294226-Bali.html
There are so many great places to eat and drink in Ubud it is surprising. The area is full of all kinds of local and international cuisines. The climate in Bali, including the lush, rainy weather and nutrient rich volcanic soil allows farmers to grow an enormous amount of exceptional fruits and vegetables quickly and easily. Produce grows so well, much of it can be cultivated with little use of chemicals and pesticides. In fact, there is a large movement in and around Ubud that encourages the growth of entirely organic crops. This is a special situation that is not very widespread elsewhere. Numerous varieties of leafy greens, berries, nuts and other traditional fruits and vegetables are cheap, abundant and delicious!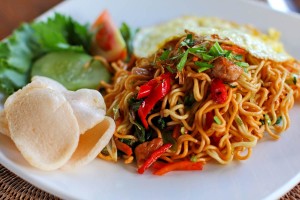 We could easily check a list of reviews and find a number of tantalizing places to eat and drink in Ubud. However, even if you forget your guide book or iPad you can find wonderfully tasty restaurants all over the city and its' outskirts. Some of the most famous places are absolutely worth a visit. You can literally have incredibly high quality dining experiences for breakfast, lunch and dinner for weeks on end and not eat the same thing twice. This kind of situation is rare in the world. This is why we want to do our best to share the fortune with others.
One of the most well-known restaurants in Ubud is definitely Bridges. With a visiting foreign chef, new image and re-worked menu, this ultra-luxury restaurant is on par with any gourmet restaurant anywhere. The Mosaic, Lotus Café, Café Luna, and Murni's Warung are all great choices and situated very close by. None of these is particularly cheap, but all will impress even the discerning palate. The atmosphere at each is lovely, tranquil and romantic. The variety and quality of entrees is unlike anything most people have generally experienced. Each has something for everyone, including fusion cuisine, international items and popular local delights. Smoked Duck, succulent steaks, Italian, French and Indian dishes and much more are all available.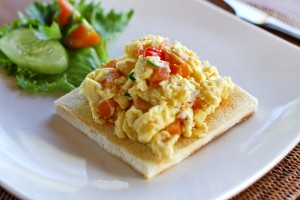 Currently, the Melting Wok is the MOST popular (or well-reviewed) restaurant in Bali. The main dish there is a simple coconut curry chicken with long bean, onion and basil among other things. It is indeed exceptional and delicious, but fairly common. Still, if this tiny, unassuming "warung" is one of the best places to eat and drink in Ubud then that means Bali is a gastronomists' heaven. Just a leisurely five minute walk from there, is the equally impressive Soma Raw and Organic Food Restaurant.  Using a long list of super fresh, organic vegetables, Soma prepares dishes with little or no heat (the majority made at less than 47 Celsius) in order to preserve the natural enzymes, vitamins and minerals found therein. This small restaurant offers no meat and you won't miss it! The shakes, smoothies and desserts are also certain to please.
The always popular Taco Casa has some of the most authentic tacos, burritos, nachos and other Mexican favorites in Asia. Seldom do you get such authentic, fresh versions of these all-time favorites in Southern California much less Indonesia! A refreshing, salt-rimmed Margarita is also a crowd pleaser. Taco Casa is well worth stopping in for lunch or dinner with friends and sharing a tasty meal while watching Ubud's busy tourist scene pass by.
At the risk of seeming cliché or parroting the many other excellent commentaries on places to eat and drink in Ubud, a visit to Ibu Oka's for lunch to try some suckling pig is still an excellent choice. The branch near Mas is definitely the most pleasant location. There is a great stewed melon and soybeans soup dish there that is great too. Perhaps later the same day for dinner, visitors could head for some BBQ ribs or a juicy cheeseburger at Naughty Nuri's. One meal here is definitely worthwhile. The big, strong martinis are also a special treat for those who can handle them.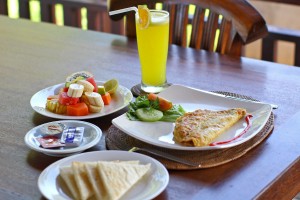 There is one semi-"secret" little place dying for exposure to take it to the next level. The spicy fried shredded chicken, satay sticks, Balinese vegetables and peanut crisps heaped over a steaming pile of fresh white rice at Ayam Kedewatan is a special treat for those seeking something extra-authentic. Cheap and delicious, this small traditional warung on the outskirts of Ubud, Ayam Kedewatan will have guests on their way back for seconds.
This is a small representation of the incredible variety of great foods available in Ubud. In fact, there are so many wonderful places to eat and drink in Ubud for anyone staying less than a month it would be hard to experience them all.  We hope to continue to write articles to help enlighten those traveling to the area. We desire to enrich and add value to the vacation experience of those visiting here in Ubud and across Bali. Please feel free to share your thoughts or comments with us. If anyone has any suggestions of nice places to eat and drink in Ubud we ask you to let us know!